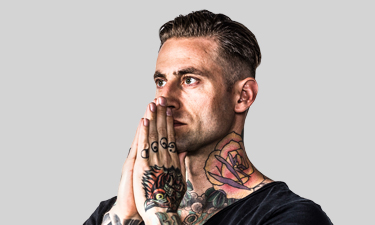 Justin Michael Schoenenberger, better known by his stage name as "Schoeny", is an American DJ, record producer, and songwriter based in San Diego, California.
He is the co-creator of the electronic dance music project, "All Gold", and co-host of Energy 97.3's "Remix Room".
He is an award-winning producer and artist who debuted on the international scene with his "Life Is Good" tour in 2012. "In My Zone" was a collaboration with fellow musician Ben Harris, released in 2014 that did exceptionally well in the US nightclub scene. In 2015 he released his solo EP, "Heights", that was picked up by TGR Music, a German-based record label along with his collaboration release with YS and Bakes entitled "Switch" which currently has reached 85K plays on Spotify.
Along with his success as a producer and songwriter, Schoeny has carried multiple nightclub residences in the US that got him his No. 10 spot on San Francisco's top DJ list. Due to his constant obsession with music and attention to detail, Schoeny is one of the most successful and driven personalities in the music scene today.
Upcoming Events